ZenGengo offers all Plus level members the ability to link their ZenGengo account to Google Classroom.
Once a ZenGengo account is linked to Google Classroom, a ZenGengo folder can be paired to a specific Google Classroom class in order to share assignments to that class.
The first step to connecting your ZenGengo account to Google Classroom is to grant the necessary access permissions. To do this, navigate to the account settings screen, and then click on the "Connect" button: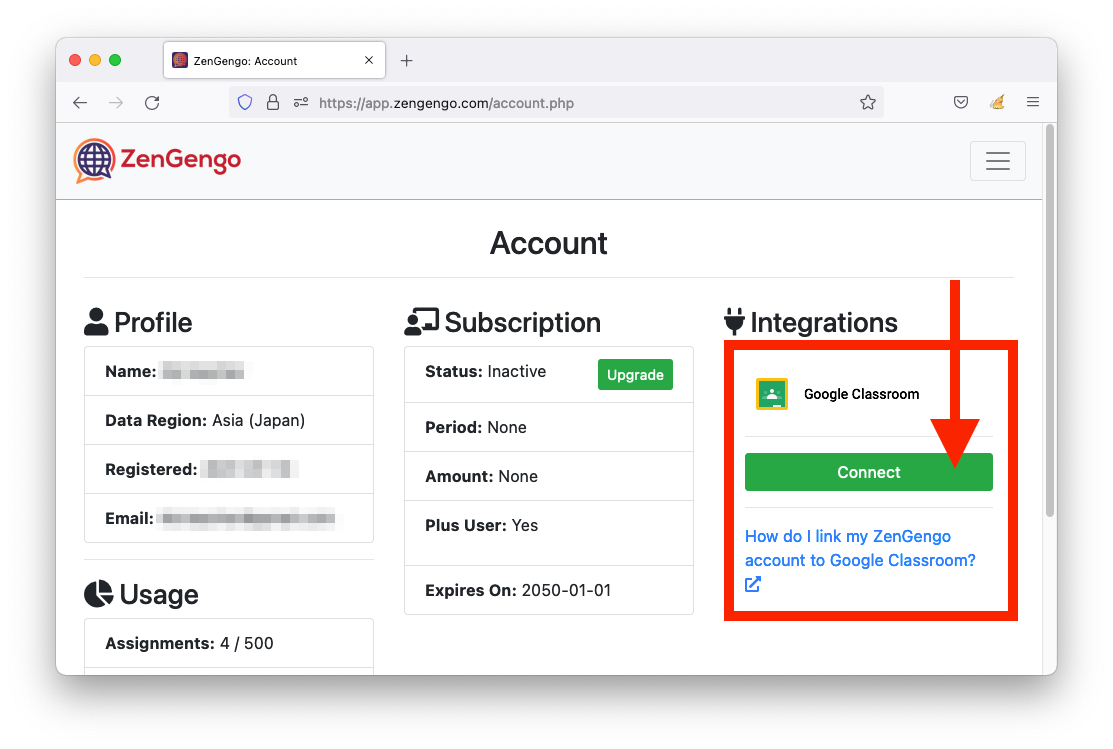 After clicking on the "Connect" button, you will then be given a choice of currently available Google accounts to which you can connect. Select one of them to continue: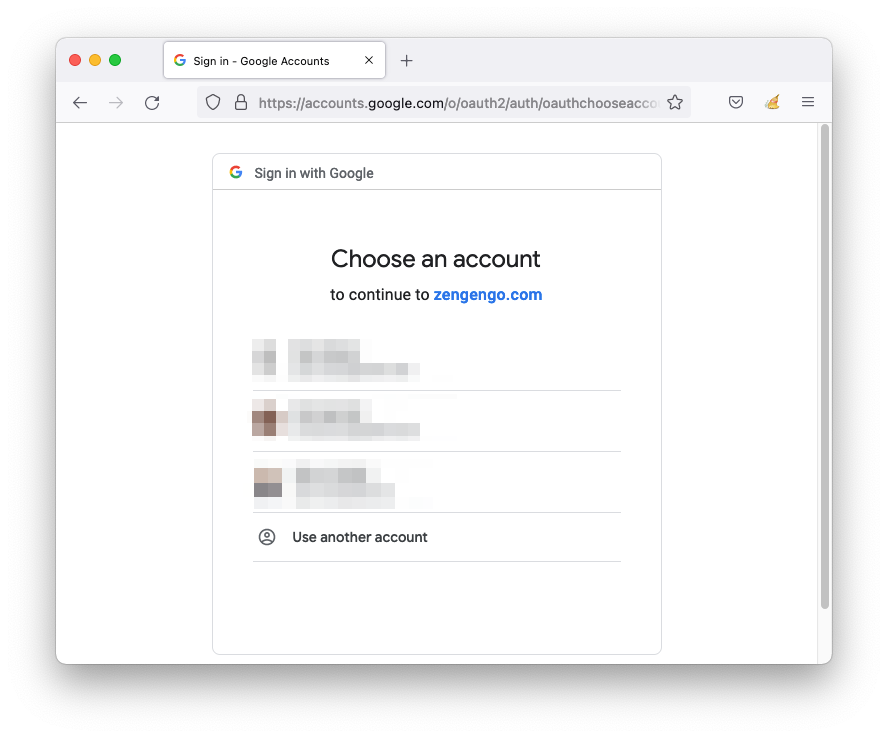 N.B. It is not necessary to use the same Google account as the one that you use to sign in to ZenGengo. Any ZenGengo account can link to any Google Classroom account, as long as you possess the necessary credentials to authorize access.
Next, check all of the following options and then click "Continue" in order to grant the correct permissions for the Google Classroom synchronization: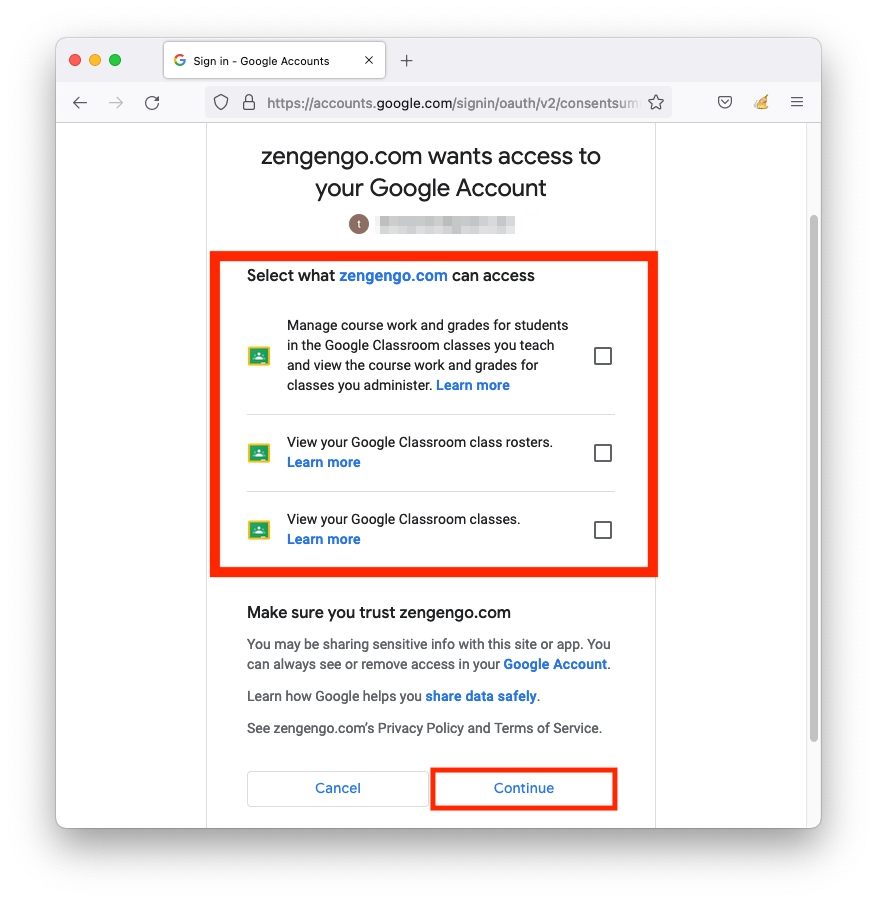 When you have successfully granted permission to connect to Google Classroom, you should be able to see the number of classes available, and the option to disconnect in the account settings screen: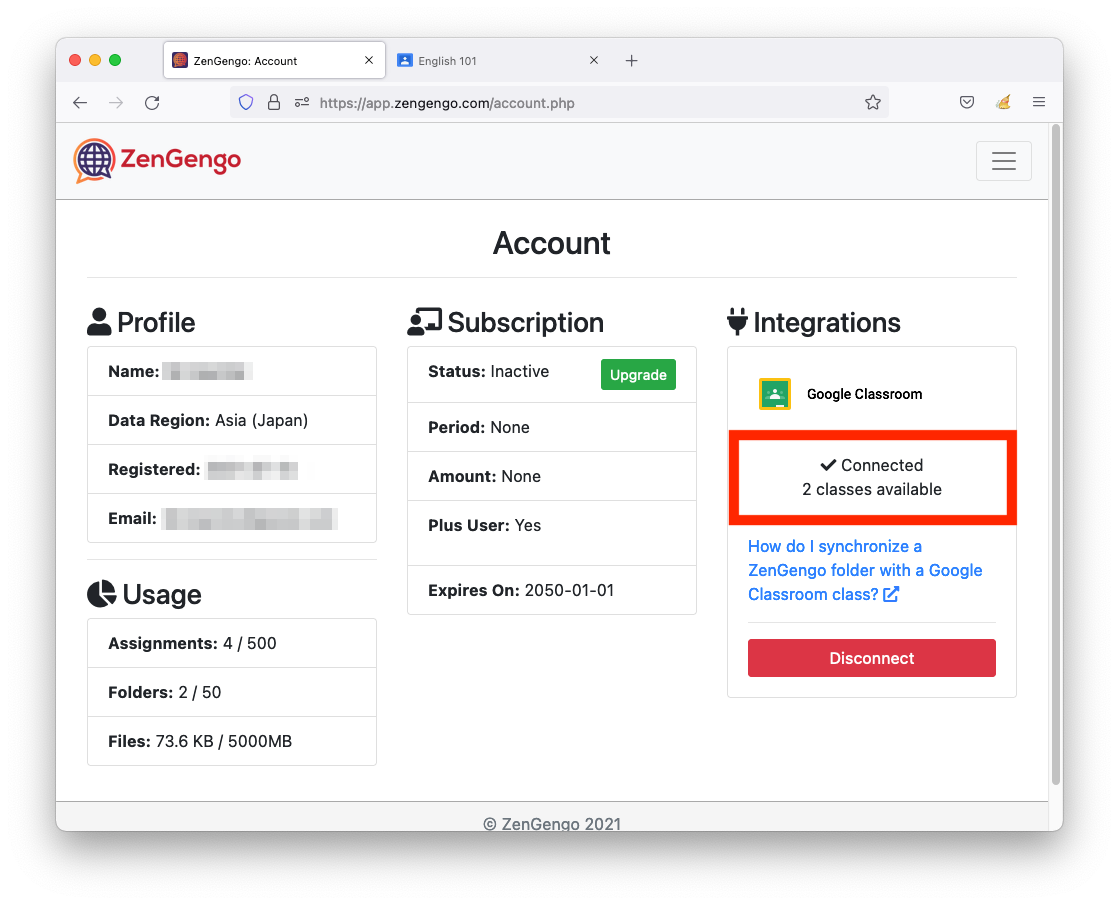 After you have connected to Google Classroom, the next step is to pair a ZenGengo folder with a Google Classroom class.