Each ZenGengo folder has a gradebook for keeping track of student results. Teachers can look at the gradebook to check scores or to ascertain student progress through the available assignments.
Accessing the gradebook
To check scores or student progress, click the "Folder gradebook" button at the top left of the teacher dashboard. This will take you to the gradebook: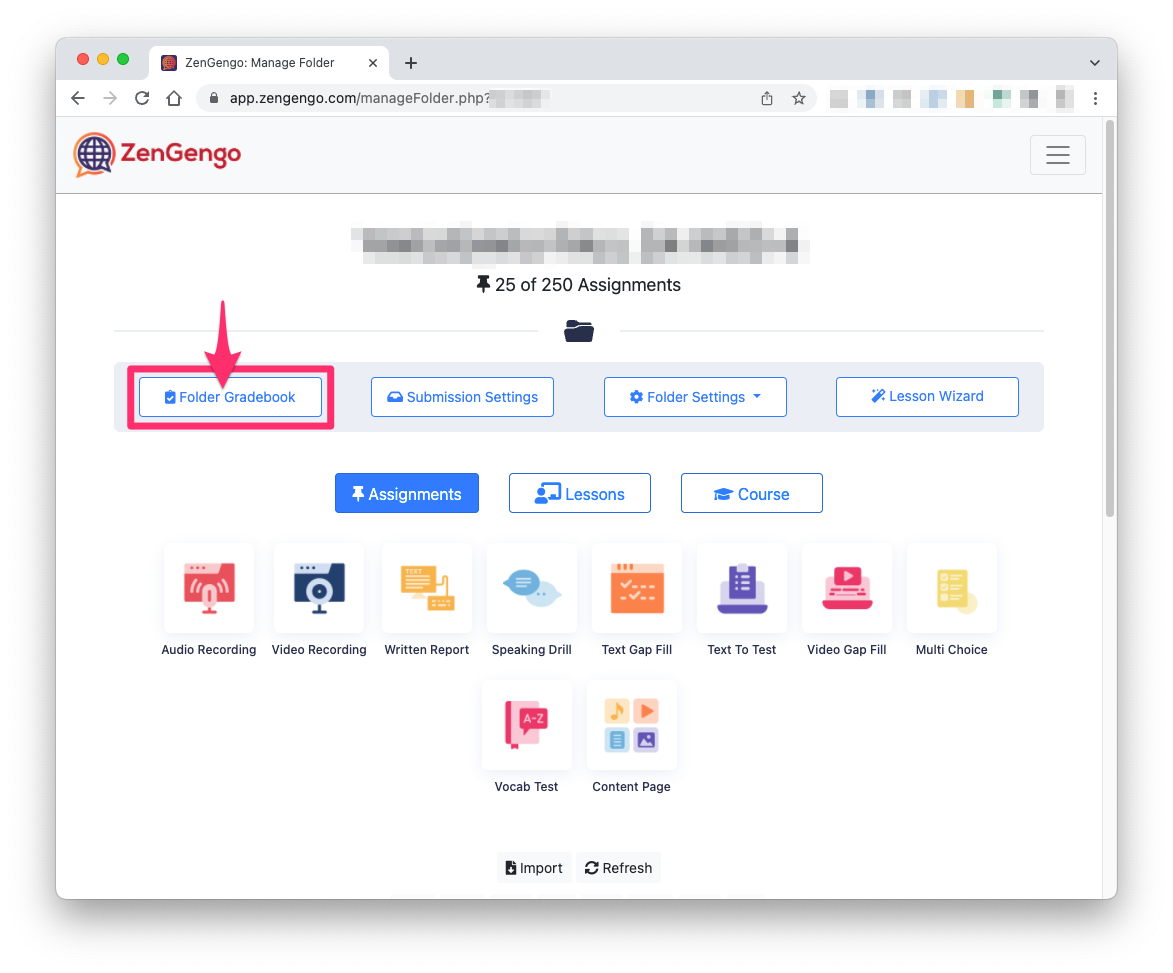 On the next screen, you will see a table with the students listed vertically in rows and the assignments listed horizontally in columns. You will also notice a series of radio buttons for grouping the gradebook data. Grouping may be done in one of three ways: Name, E-mail or ID: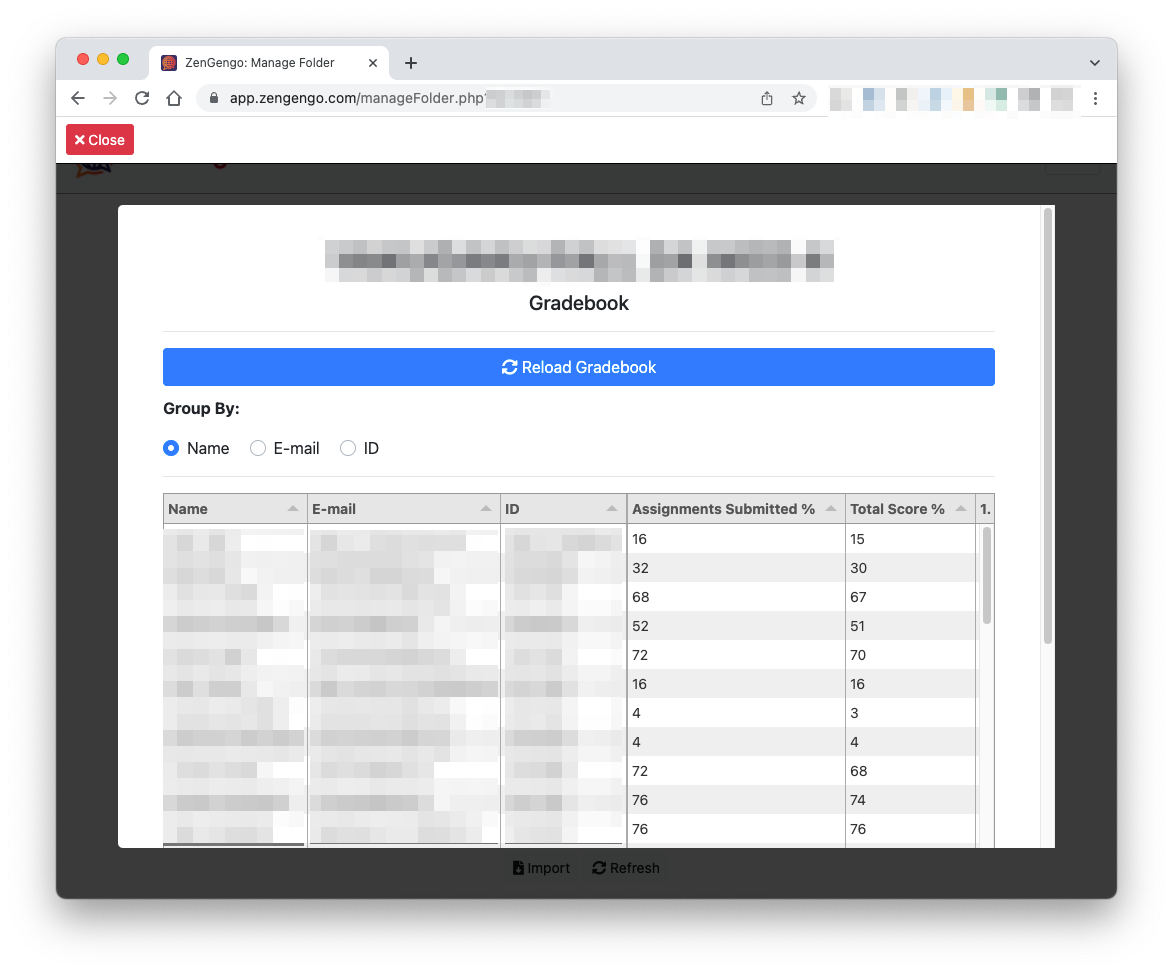 Beneath the table, you will see buttons to download the gradebook either as an Excel file or CSV: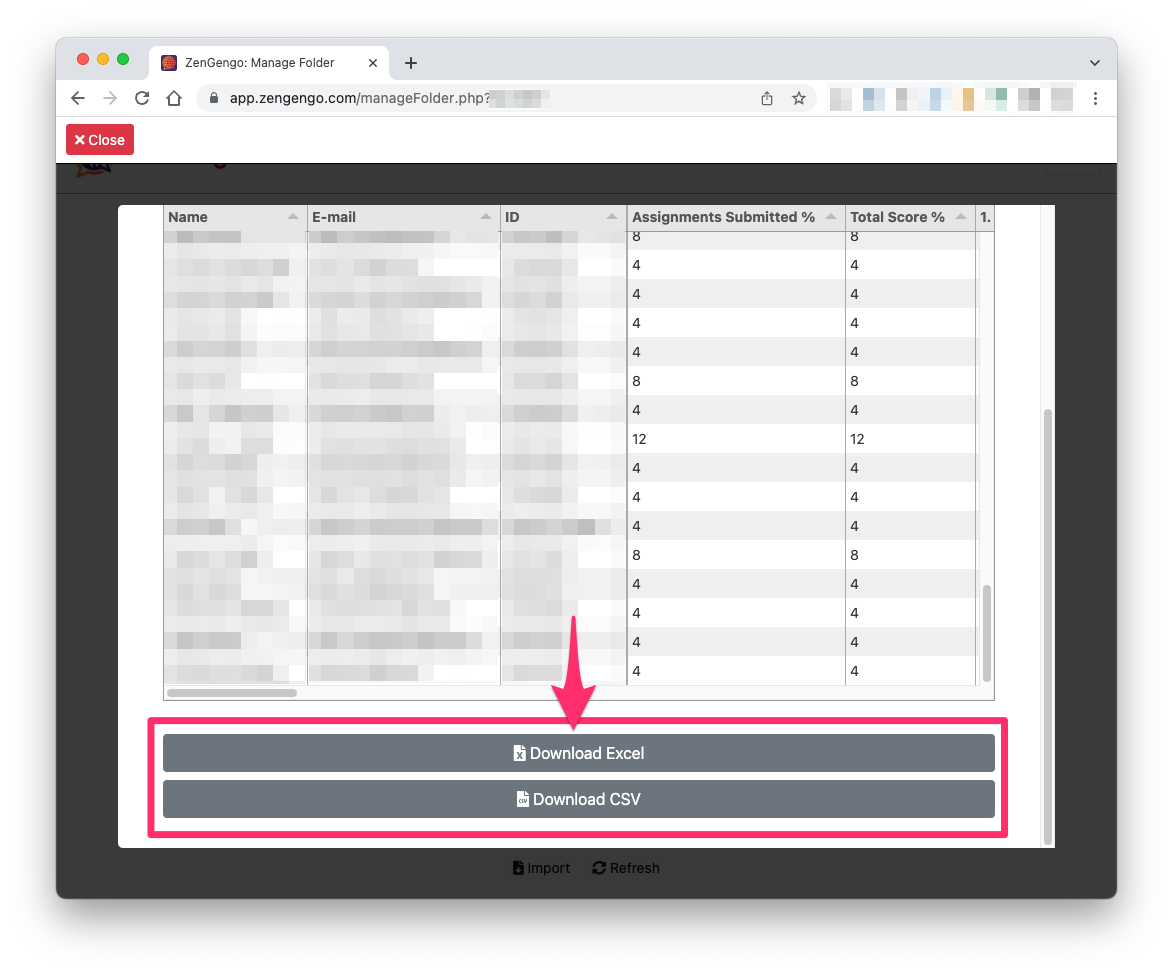 Note: It is not possible to edit grades from within the folder gradebook. If you wish to assign a manual grade or override an automatic grade, this must be done from within the submissions area of the individual assignment.