Each ZenGengo folder has a grade book for keeping track of student submissions. Teachers can view the grade book to check scores, logs, and stats relating to student progress on available assignments.
The information available in the ZenGengo grade book depends on the submission options you selected when you created the folder.
Accessing the Grade Book
To check scores, logs and stats for the current folder, click the "Folder Grade Book" button at the top left of the folder dashboard: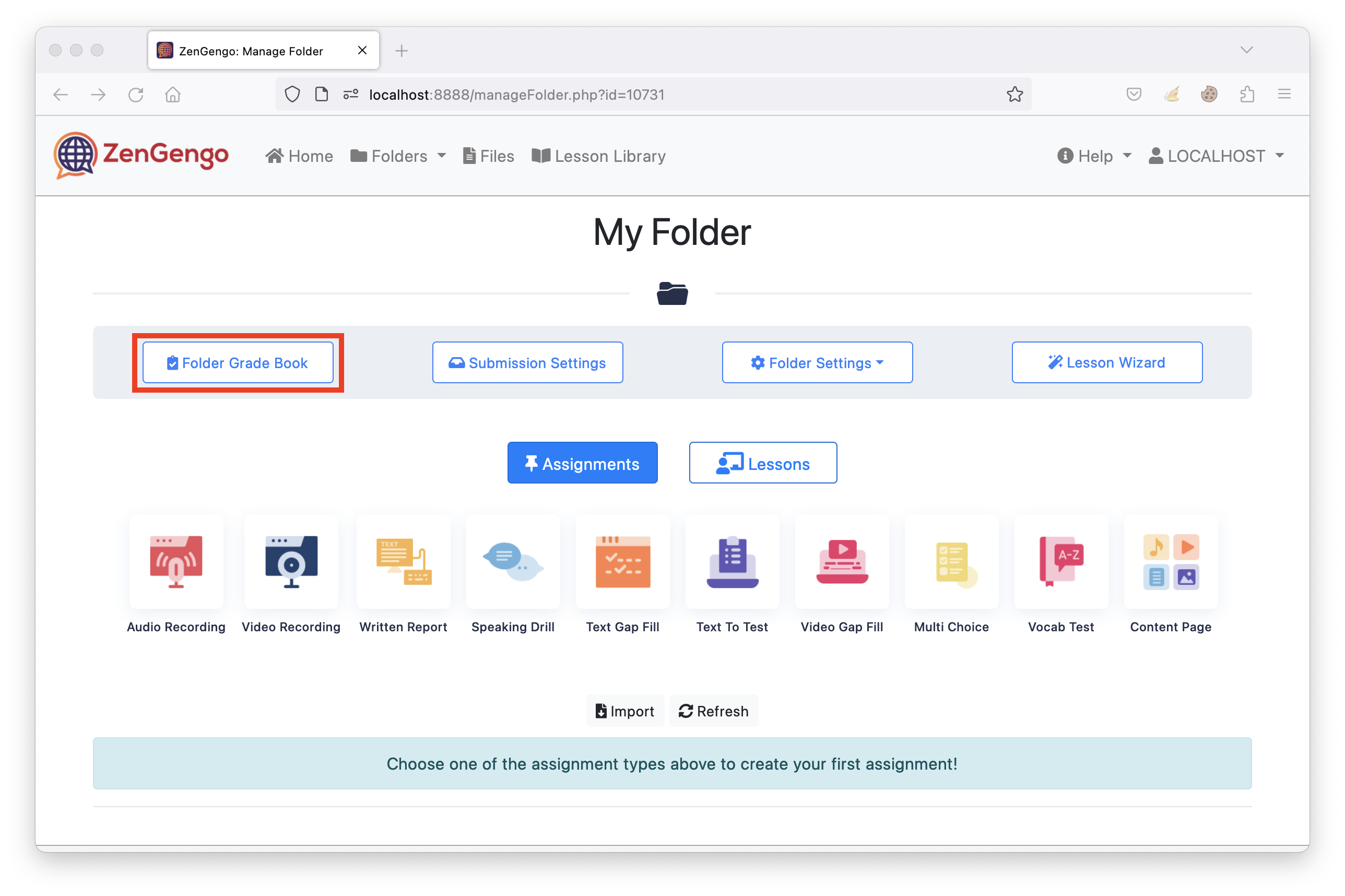 On the next screen, you will see between one and three tabs, depending on the the submission options you chose when you created the folder. If you chose "Require login with Google or Microsoft" you will see all three tabs: Scores, Logs, and Stats. If you chose "Specify a pre-defined list of submitters" you will see two tabs: Scores and Logs. If you chose "Input details on submission" you will see only the "Logs" tab.
Scores
Click the "Scores" tab to see a table of scores for each student in relation to each assignment in the current folder. The table can be downloaded as a CSV by clicking the "Download CSV" button: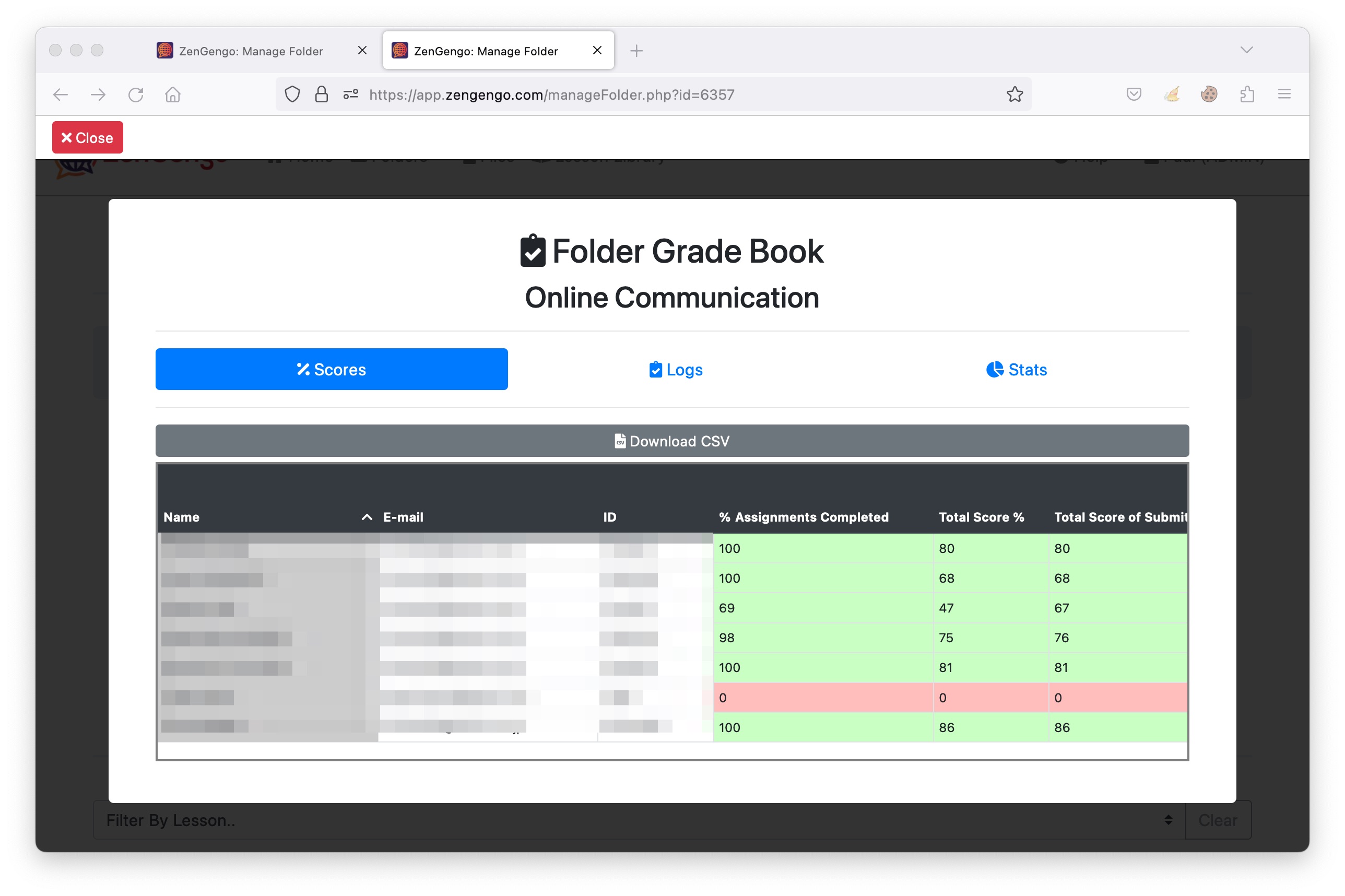 Logs
Click the "Logs" tab to see a list of submissions and scores by student and date. The table can be downloaded as a CSV by clicking the "Download CSV" button:
Stats
Click the "Stats' button to see graphical information about Total Time on Task per Student, Total Time on Task by Assignment Type, Av. Score per Student and Av. Score by Assignment Type: